7th District
Division 8 Flotilla 8-7
Englewood, Florida
(Lemon Bay -- Placida Harbor on Florida's Gulf Coast)


Home of Flotilla 8-7, Englewood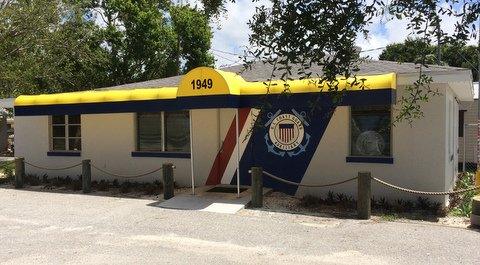 The United States Coast Guard Auxiliary was established by Congress on June 23, 1939, to assist the Coast Guard in promoting boating safety. It is composed of nearly 32,000 members from all walks of life who are drawn together by their love of the water and a willingness to serve other boaters. Its members receive special training so that they may be a functional part of Team Coast Guard. A more complete discussion of the services provided by the Auxiliary may be found in the Directory of Services
Flotilla 8-7 was commissioned in 1961 and is now comprised of over 30 active men and women volunteers dedicated to safer recreational boating. Members undergo training so they are able to augment the United States Coast Guard by participating in non-military, non-law enforcement programs of boating education, vessel safety checks, search and rescue, safety patrols, VHF communications, aids to nav, and administrative services. We specialize in presenting Safe Boating Classes Nationwide using the Zoom application. We cover Lemon Bay and Placida Harbor between Manasota and Boca Grande bridges and the adjacent waters in the Gulf of Mexico. We are under cognizance of U.S.C.G. Station Cortez and also support the USCG Air Station Clearwater and Sector Saint Petersburg.

Contact Information:
Postal Address:

500 Boxwood Lane, Englewood FL 34223

Street Address:

Electronic Mail:

New Members:

Information

Public Education: Classes
Web Site Comments: Webmaster

Social Media:

Facebook: Coast Guard Englewood
Twitter: Flotilla 8-7 Englewood

Disclaimer: Please read before exploring our web site and links.
Privacy Statement: This site does not collect any information from viewers of the site. Information e-mailed to Auxiliary addresses contained on this site are not used for any purpose other then individual communications with the sender and are not divulged to anyone outside the Coast Guard or Coast Guard Auxiliary.
Auxiliary safe boating class may decrease the cost of your boating insurance! Please check with your boaters insurance to check and see.
For information on reasonably priced boat/trailer storage send name, phone number and trailer length to dane.hahn@gmail.com